When: September 17, 2021
Where: The Algonquin Resort, St. Andrew's, NB
Course Fee: $2,390.00
Course Fee (Residents, Students, NPs, PAs): $1,950.00
Availablity: Fully Booked - Contact admin via email below to enquire about waitlist
Registration: Click here if you have a password to apply
Contact: [email protected]

"Point of Care Ultrasound in Perfect Clarity"
---
The 4th biennial CanPoCUS Fest continues to grow, bringing together the best PoCUS educators in Atlantic Canada and numerous other international experts to provide an update in the most useful core and advanced PoCUS modalities.
---
What is the CanPoCUS Fest 2021?
Whether you are an advanced PoCUS user or a novice user and looking for more supervised scans to complete your logbook, then this event will meet your needs. Over two days, delegates will be able to choose from a selection of modules to suit their PoCUS educational requirements.
Core Module – PoCUS Intro and Physics, Aorta, eFAST, Lung, Cardiac and Obstetric. The Core Module also includes two supervised scanning sessions for those looking for more scans towards completion of their CPoCUS logbook or just wanting to refresh / improve their technique and interact with highly experienced instructors.
Advanced Module – Advanced Cardiac Views, Cardiac Valves, Shock, Lung, Gallbladder, Bowel, Renal, DVT, Ocular, Joints, Soft Tissue, Fractures, Nerve Blocks and Procedures.
A La Carte Options – Combine components of each of the above to provide a tailored individual learning experience.
---
Who should attend?
Any clinician with an interest in PoCUS. Including Physicians (Emergency Medicine, Family Medicine, Internal Medicine, Critical Care, etc), Residents, Nurse Practitioners, Physician Assistants, Paramedics.
---
When and Where?
Friday 17th – Saturday 18th September, 2021
The CanPoCUS Fest will be held at the beautiful Algonquin Resort in St. Andrews by-the-Sea, one of Atlantic Canada's premier resort hotels. Local activities include golf, sea kayaking, whale watching and sport fishing.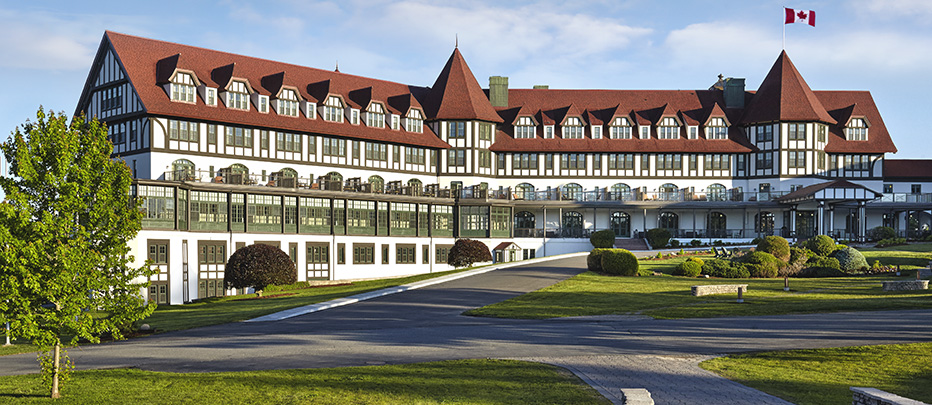 ---
Is it Recommended?
Feedback from previous CanPoCUS Festivals
"Thanks for being such great hosts! Gentle and patient teachers. Much appreciated!!"

"Excellent venue- I love it!! Usually I go to conferences just to learn etc… but here in this resort- incredible."

"Excellent balance between practice and lectures"

"Workshops – excellent, lots of time + feedback"

"I will now be able to do a wrist nerve block and rapidly diagnose SBO"
---
What is Included?
Access to online lectures
Two days of workshop lectures and scanning
Course dinner (Friday evening)
One night accommodation at the Algonquin (Friday night) – Additional night's accommodation can be reserved on request
Course Manual – Point of Care Ultrasound for Emergency Medicine and Resuscitation
---
Outline Schedule
Module options are available in registration form.
Course Manual
Point of Care Ultrasound for Emergency Medicine and Resuscitation
Edited and authored by CanPoCUS Faculty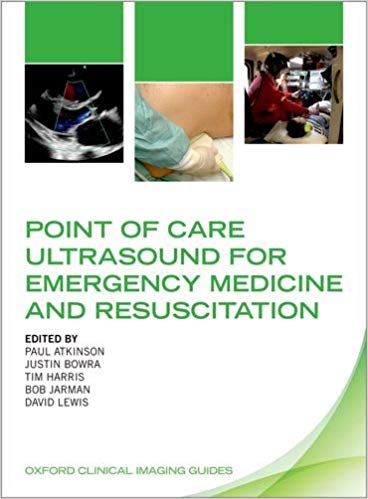 Point of Care Ultrasound for Emergency Medicine and Resuscitation is the definitive guide to using this indispensable clinical tool quickly, safely, and accurately to diagnose patients in emergency, acute, and critical care settings.
With a practical focus on how to perform ultrasound and interpret images, this book demonstrates how the reader can use ultrasound safely in patient management to diagnose and manage shock, acute presentations, or the acute phases of key conditions. Extensively illustrated 312 pages, this resource also comes with online access to 160 ultrasound clips and over 130 annotated ultrasound images.
This book is included with course application
---