Our Next Course
CanPoCUS Fest
Core and Advanced PoCUS Applications for FM, EM and all Acute Specialties
The Algonquin Resort
St. Andrews, New Brunswick, Canada
25-26th September 2020
Upcoming Courses
CanPoCUS Fest 2020 – PoCUS in Perfect Clarity
Whether you are an advanced PoCUS user, novice user or simply looking for supervised scans to complete you logbook, then this event will meet your needs. Over two days, delegates will be able to choose from a selection of modules to suite their PoCUS educational requirements.
Core Module – PoCUS Intro and Physics, Aorta, eFAST, Lung, Cardiac and Obstetric. The Core Module also includes two supervised scanning sessions for those looking for more scans towards completion of their CPoCUS logbook or just wanting to refresh / improve their technique and interact with highly experienced instructors.
Advanced Module – Advanced Cardiac Views, Cardiac Valves, Shock, Lung, Gallbladder, Bowel, Renal, DVT, Ocular, Joints, Soft Tissue, Fractures, Nerve Blocks and Procedures.
A La Carte Options – Combine components of each of the above to provide a tailormade individual learning experience.
Update your ultrasound skills while enjoying the beautiful location and activities offered by the Algonquin Resort. Bring the family and make a full weekend of it!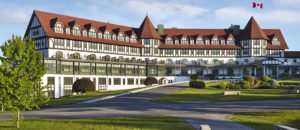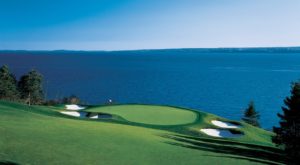 This introductory Point of Care Ultrasound (PoCUS) course has been designed for doctors, nurse practitioners, physician assistants who work in acute care e.g Emergency Medicine, Family Medicine, Internal Medicine, Critical Care, Surgery. It provides the core knowledge and hands-on training required to start using point of care ultrasound in you practice.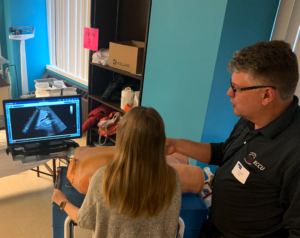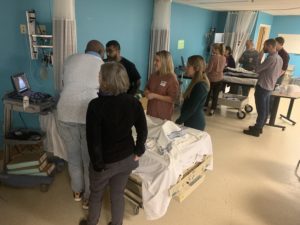 It meets all the requirement for those wanting to progress to certification with CPoCUS Acute Care Core PoCUS Independent Practitioner (IP). If this is your intention then we would recommend also signing up for CanPoCUS IP School (upto 100 scans) or even the CanPoCUS Academy (Intro course, all required scans, IP exam).
Are you finding it difficult to access the required number of supervised scans towards attaining CPoCUS Acute Care Core IP status? Or do you just want to refresh / improve your technique and interact with highly experienced instructors?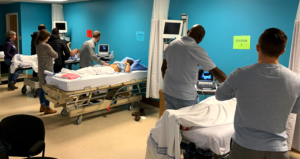 Perform up to 100 scans in one day!
This course has been developed for clinicians in Canada who have completed an introductory ultrasound course and would like access to supervised practice. We provide both normal models and patients with pathology, ultrasound machines and supervision by our friendly faculty of CPoCUS Instructors and IPs.
---
What people are saying
Thanks for being such great hosts! Gentle and patient teachers. Much appreciated!!
Rob
EM Physician
Excellent balance between practice and lectures
Jackie
Family Physician
Great education! Experienced faculty and the course manual is awesome.
Samia
IM Resident
---