Below you'll find our upcoming course schedule.
Course Details
Upcoming Courses
CanPoCUS Fest 2021 – PoCUS in Perfect Clarity
Whether you are an advanced PoCUS user, novice user or simply looking for supervised scans to complete you logbook, then this event will meet your needs. Over two days, delegates will be able to choose from a selection of modules to suite their PoCUS educational requirements.
Core Module – PoCUS Intro and Physics, Aorta, eFAST, Lung, Cardiac and Obstetric. The Core Module also includes two supervised scanning sessions for those looking for more scans towards completion of their CPoCUS logbook or just wanting to refresh / improve their technique and interact with highly experienced instructors.
Advanced Module – Advanced Cardiac Views, Cardiac Valves, Shock, Lung, Gallbladder, Bowel, Renal, DVT, Ocular, Joints, Soft Tissue, Fractures, Nerve Blocks and Procedures.
A La Carte Options – Combine components of each of the above to provide a tailormade individual learning experience.
Update your ultrasound skills while enjoying the beautiful location and activities offered by the Algonquin Resort. Bring the family and make a full weekend of it!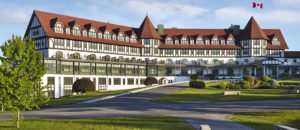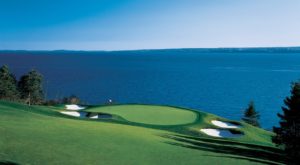 ---
COVID-19 Pandemic
We are hopeful that, with the role out of vaccinations, this course will go ahead as planned. We have a full New Brunswick COVID-19 Operational Plan in place.
This course is very popular and only runs every two years. Early booking is recommended.
As of August 6th, 2021 the course is going ahead as planned. We will review the situation on August 16, 2021 and should we feel that the risk of proceeding is too high, we will cancel and provide a full refund.
---