Our upcoming course schedule.
Course Details
Upcoming Courses
This introductory Point of Care Ultrasound (PoCUS) course has been designed for doctors, nurse practitioners, physician assistants who work in acute care e.g Emergency Medicine, Family Medicine, Internal Medicine, Critical Care, Surgery. It provides the core knowledge and hands-on training required to start using point of care ultrasound in you practice.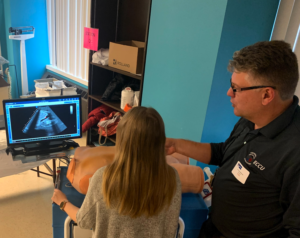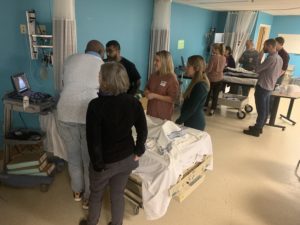 It meets all the requirement for those wanting to progress to certification with CPoCUS Acute Care Core PoCUS Independent Practitioner (IP). If this is your intention then we would recommend also signing up for CanPoCUS IP School (upto 100 scans) or even the CanPoCUS Academy (Intro course, all required scans, IP exam).
Are you finding it difficult to access the required number of supervised scans towards attaining CPoCUS Acute Care Core IP status? Or do you just want to refresh / improve your technique and interact with highly experienced instructors?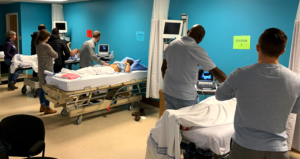 Perform up to 100 scans in one day!
This course has been developed for clinicians in Canada who have completed an introductory ultrasound course and would like access to supervised practice. We provide both normal models and patients with pathology, ultrasound machines and supervision by our friendly faculty of CPoCUS Instructors and IPs.