---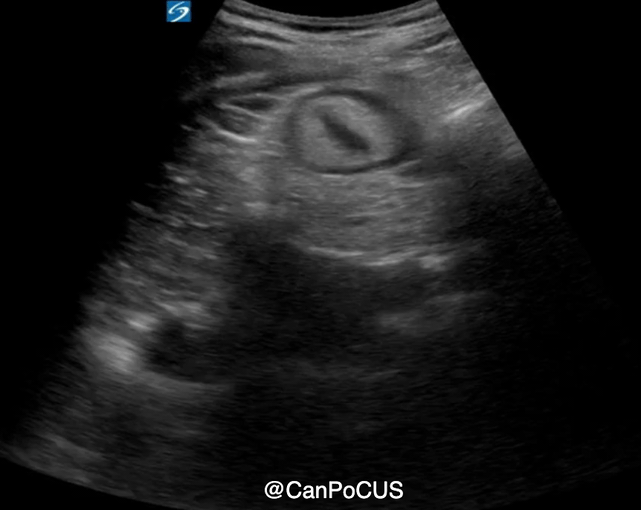 ---
CanPoCUS PEM Course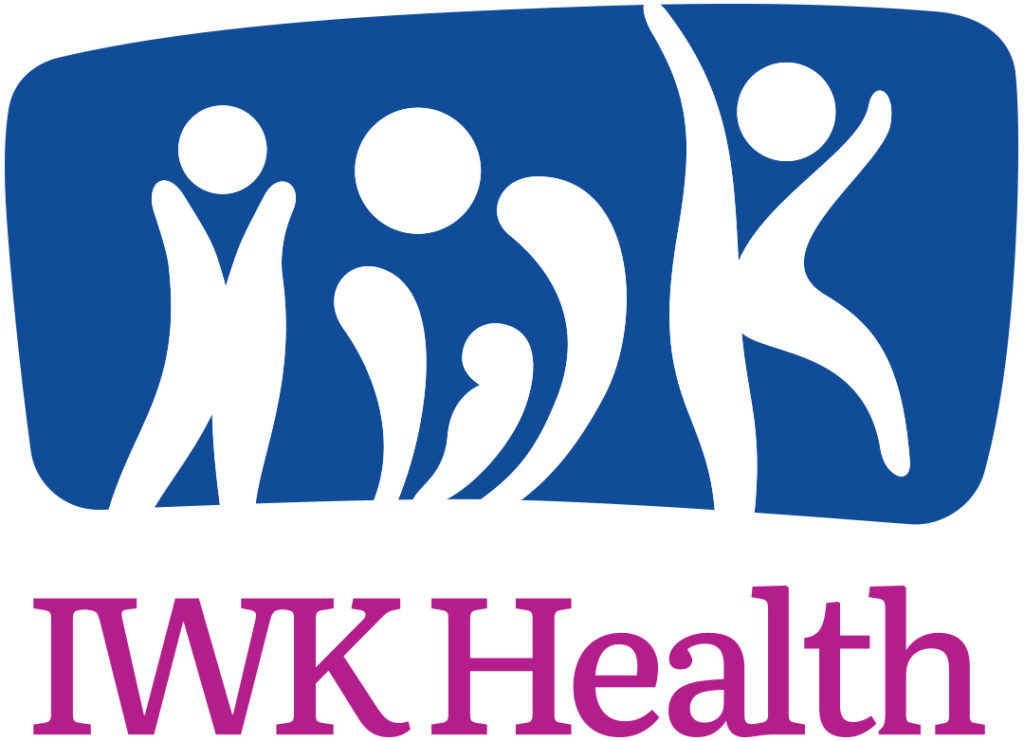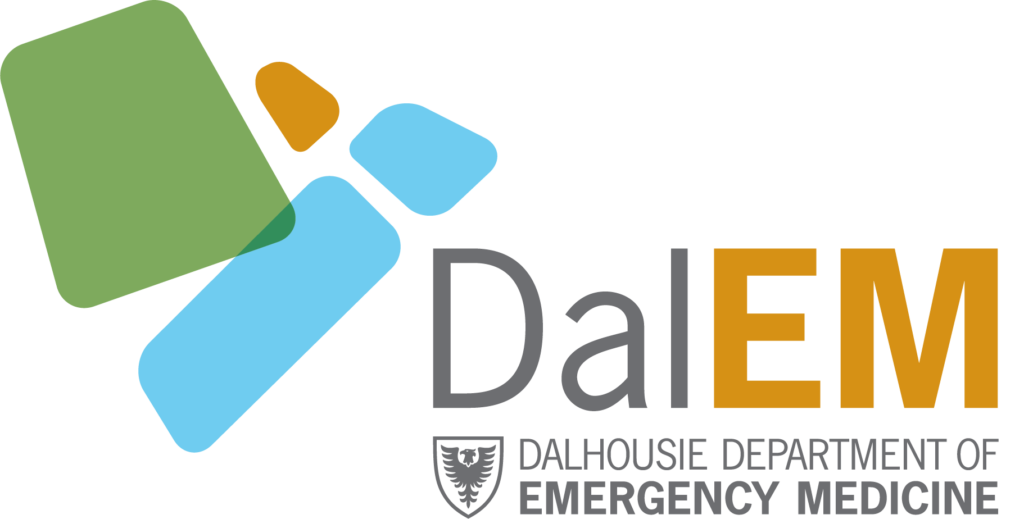 In conjunction with the Dalhousie Department of Pediatric Emergency Medicine at the IWK Health Centre the CanPoCUS PEM course provides an introduction to the core applications for PEM PoCUS. It has been designed for pediatric emergency physicians and other acute care physicians working in departments
that care for children. This course provides the core knowledge and hands-on training required to expand the use of point of care ultrasound in your practice.
Applications covered include: Physics, Instrumentation, Trauma (eFAST), Vascular Access, IVC/Shock, Cardiac (Echo in Life Support – ELS), Lung, Appendicitis, Intussusception, MSK (soft tissues, joint effusions, fractures)
Using a combination of pre-reading, interactive lectures, and hands-on workstations, this course will teach the basics of Pediatric Point of Care Ultrasound, and give you the confidence to increase your use of this important adjunct to patient care.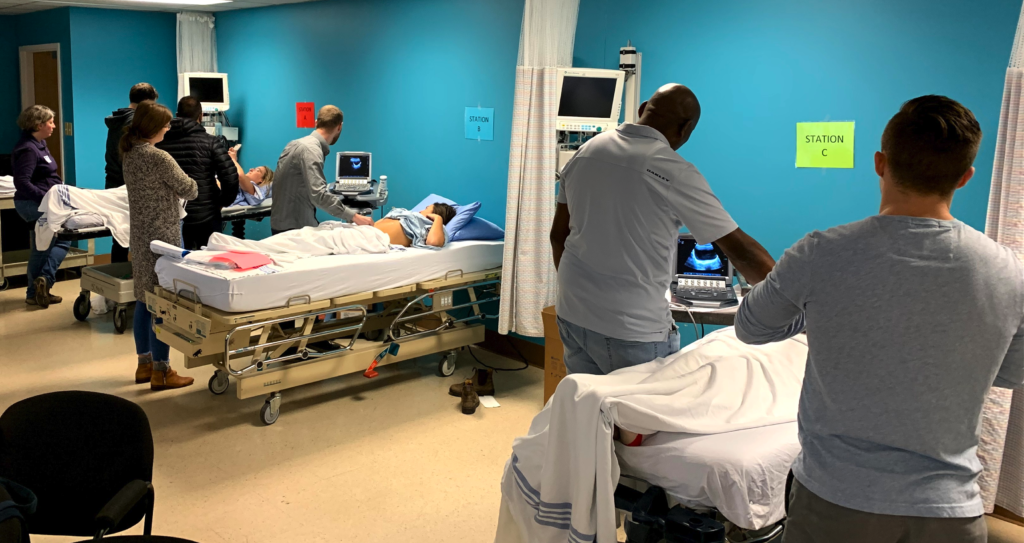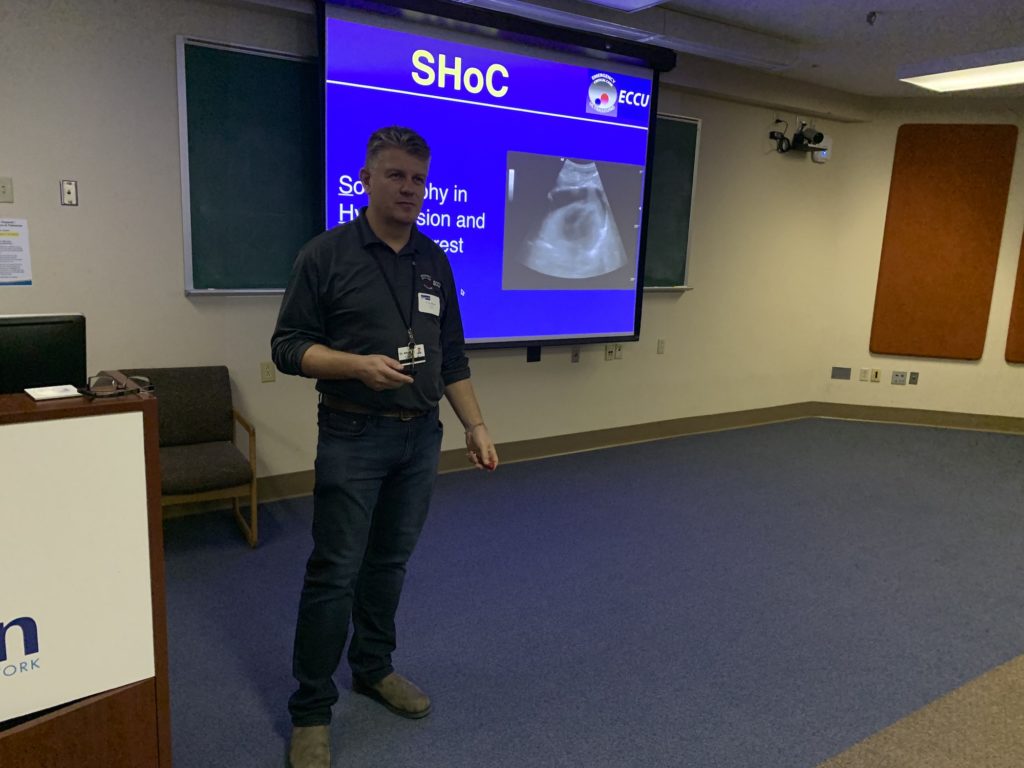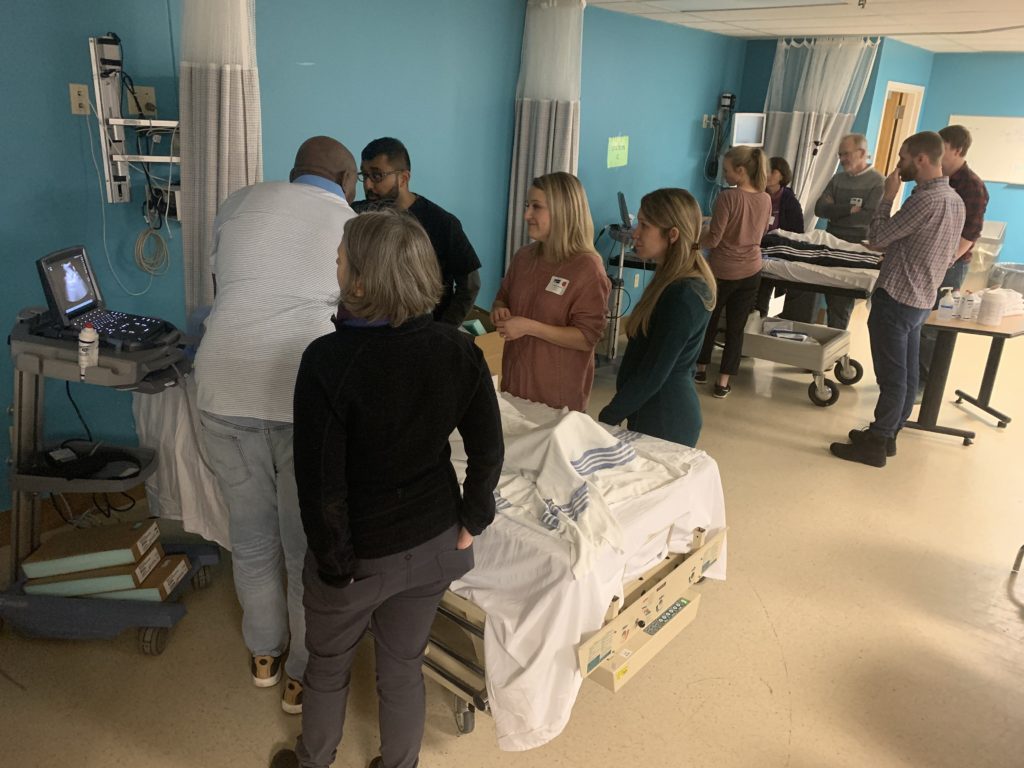 ---
This course includes hands-on practice with high fidelity PoCUS pathology simulation with our own CAE Vimedix Simulator (CAE Vimedix Simulator) Scan cases with simulated pathology, including – pericardial effusion, pleural effusion, cardiomyopathy, hemoperitoneum, etc.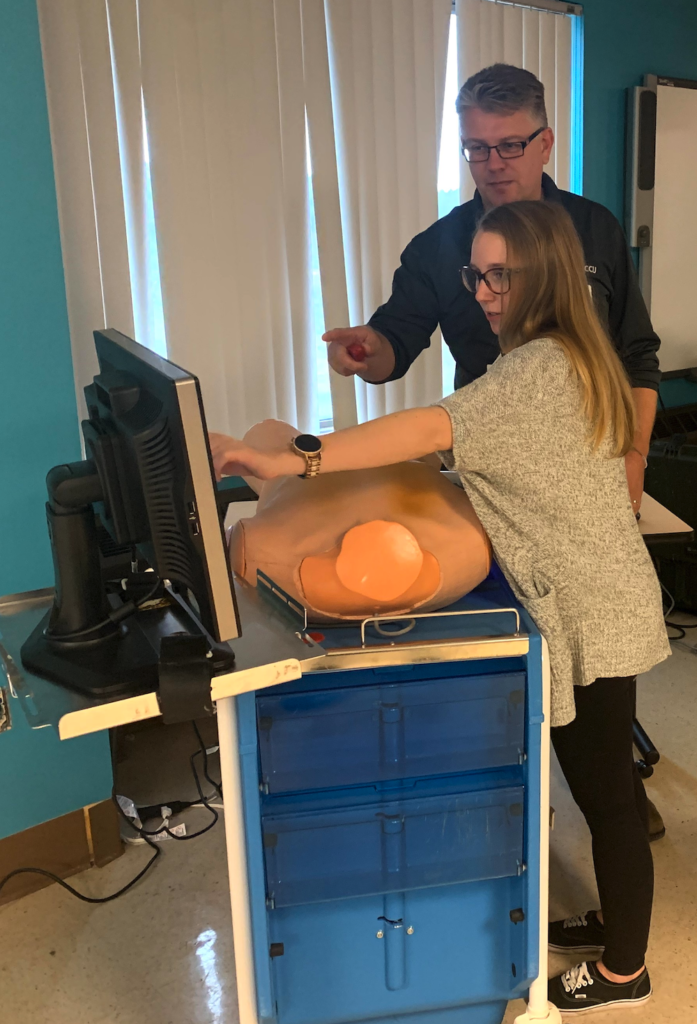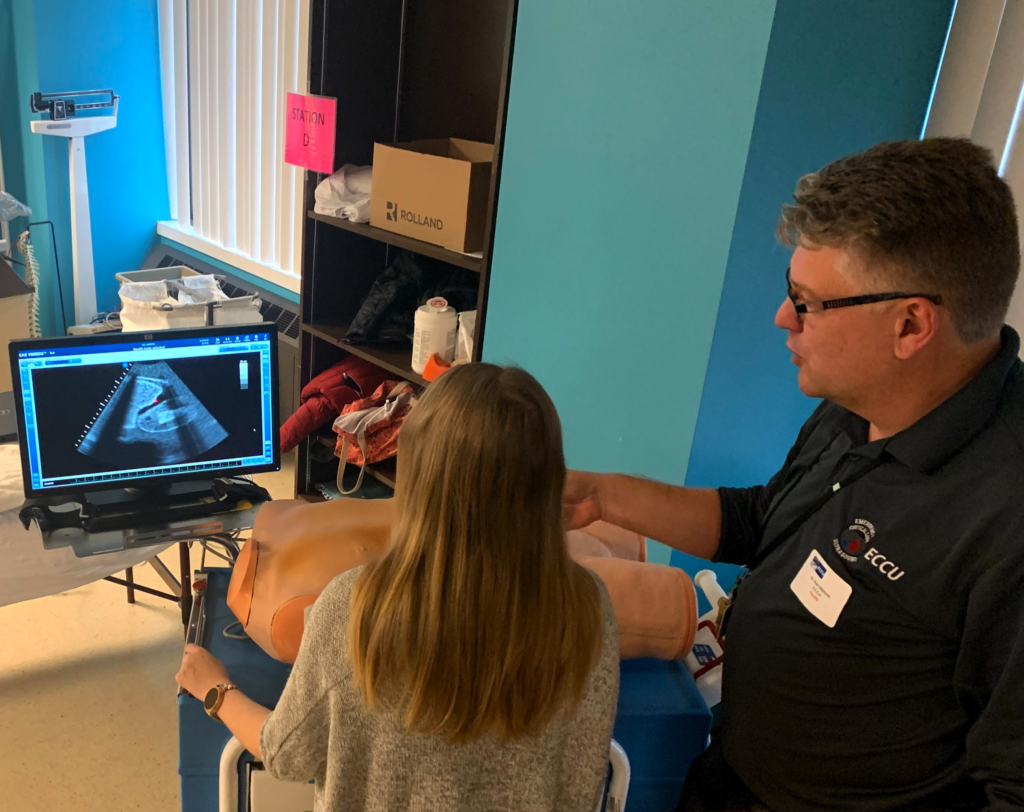 Course Manual
Point of Care Ultrasound for Emergency Medicine and Resuscitation
Edited and authored by CanPoCUS Faculty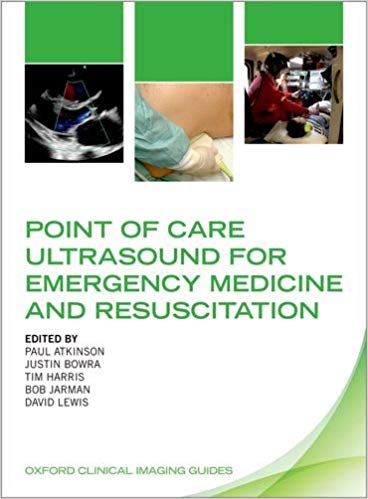 Point of Care Ultrasound for Emergency Medicine and Resuscitation is the definitive guide to using this indispensable clinical tool quickly, safely, and accurately to diagnose patients in emergency, acute, and critical care settings.
With a practical focus on how to perform ultrasound and interpret images, this book demonstrates how the reader can use ultrasound safely in patient management to diagnose and manage shock, acute presentations, or the acute phases of key conditions. Extensively illustrated 312 pages, this resource also comes with online access to 160 ultrasound clips and over 130 annotated ultrasound images.
This book is included with course application
---
---